Rea Mattocks and Annie Folkard are two people with Birdshot Chorioretinopathy who originally met in 2008 at an International Birdshot Symposium in Boston, USA.  Because of their personal experiences, they decided that they would like to raise the profile of Birdshot Chorioretinopathy (we call it Birdshot Uveitis) and support people with Birdshot (Birdshotters) in finding speedy and appropriate care and treatment.  They developed this website in October 2009, formed links with specialist uveitis consultants throughout the UK and carried out a survey to establish the numbers of people with Birdshot.
Since that time, BUS has grown and developed, taking on three new Directors, a Fundraiser and a Professional Advisor and establishing a core membership of over 300  including Birdshotters, family and friends and professionals working in the field of Birdshot.  BUS has strong links with sister Birdshot organisations in France and the US.  BUS supports Birdshotters across the world, as well as in the UK.
Rea Mattocks (below)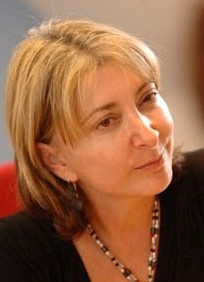 Rea (pronounced Raya) was diagnosed with Birdshot Chorioretinopathy (Birdshot Uveitis) in January 2006.  She experienced difficulties in obtaining medication to control the disease, and was forced to leave work due to the side-effects of the original medication regime she was placed on. Rea aims to improve services in the UK, support Birdshotters through their experiences and provide appropriate information for them and for healthcare professionals.
Annie Folkard (below)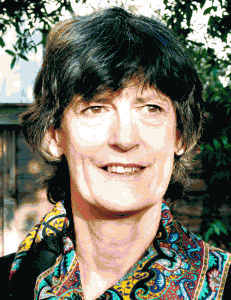 Annie was diagnosed with Birdshot Chorioretinopathy (Birdshot Uveitis) in  2004.  Unusually she was diagnosed on her first hospital appointment, but subsequently received no treatment for two years.  During this time her eyesight slowly deteriorated.  Eventually she found a consultant who provided her with aggressive treatment and she is currently experiencing remission.  Because of her experience she is passionate that all sufferers should receive the appropriate treatment to deal with their different conditions.  A correct early diagnosis can be vital to save sight.
John Hall, Director, BUS (below)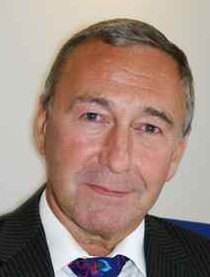 John Hall is a successful business man in the construction sector who is using his business acumen to help BUS grow and plan for the future.   He is one of our five directors.   He was diagnosed with Birdshot several years ago.
Lorraine O'Mullane, Fundraiser, BUS (below)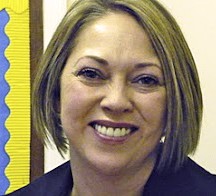 Lorraine was diagnosed with Birdshot in September 2011.  She has taken on the role of the BUS fundraiser.  Lorraine is married with 3 children aged 12, 5 and 1, and also works as Company Secretary for Conduit Technology Consultancy.
Mike Brace, CBE – BUS Professional Advisor (below)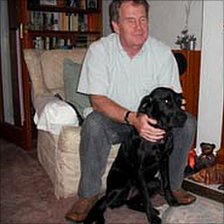 Mike, pictured here with his very famous dog, Izzy, is our Professional Advisor. He has expertise in low vision and makes sure that any information on our site about visual problems is accurate. He also advises us on how we can make our mark, as a small charity, when we are competing with much bigger charities. Mike helps us fundraise by being our main speaker at any events we hold. Mike was blinded in one eye at the age of ten following a firework accident near his home in Hackney. He subsequently lost the sight in his other eye to uveitis.
Mike is a qualified social worker, and his last job in social care was as an Assistant Director for Social Services in a London Borough. He is now the Chief Executive of VISION 2020 UK, a charity that brings together all organisations working in the field of vision impairment to ensure that they can influence at a national level.
Mike has also been a very successful sportsman. He represented Britain in 5 Winter Paralympic Games. He has also managed a further 8 Paralympic Games, was Chairman of Paralympics GB from 2001 to 2008 and was a Board member of London 2012.  He was awarded both an OBE and a CBE for services to sport.