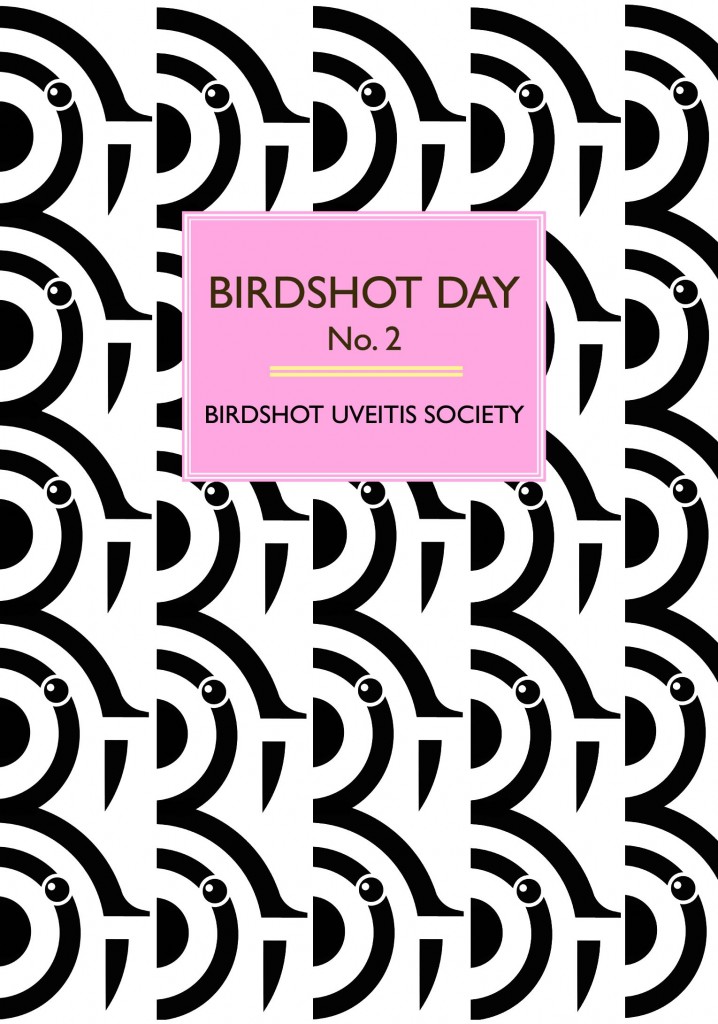 Hot News!  The 2012 Birdshot Day DVDs are now available.  They contain all the talks, all the question and answer sessions and individual interviews with patients and professionals.  Compulsive viewing for those of you who were not able to attend the day, and for those of you who want to relive the day.
We are trying to provide the DVD free of charge, but we do need a donation to cover the cost of production, postage and packing.   To order your copy, please email us at info@birdshot.org.uk giving us details of where you want it posted.
Donations for the DVD can be made online through our web page on the B My Charity button:

or if you are overseas, via Paypal on our website:
(yellow button below)
Thank you.
The talks and interviews (but not the hour long question and answer session)  are also available online on You Tube at Birdshot100