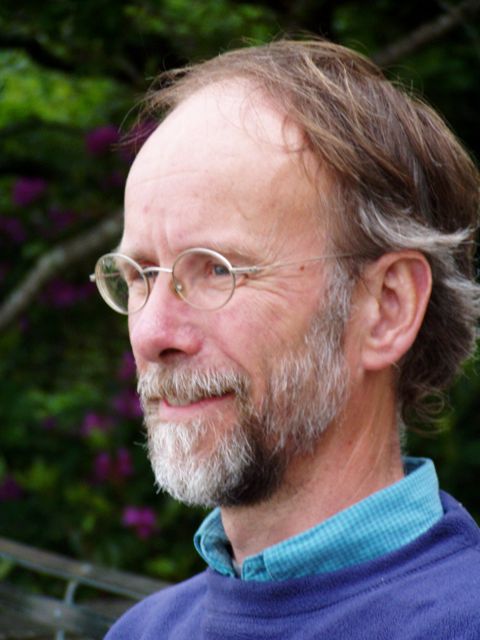 Could this be the answer?
From a personal perspective, Nick tells his story about his experience on the Phase 3 Novartis AIN457 Study
"I'm really happy to bring some good news. I've been taking part in the Study of a new treatment for the last 6 months and it seems to be working. I've been off all other meds for 2 months now without any sign of a flair-up and my doctors agree that the new treatment seems to be controlling the disease.
AIN457 is a new drug in the final stage of trials to treat a number of different inflammatory conditions. It has been created by the Swiss company Novartis and is a fully human antibody to Interleukin 17a – a messenger in the immune system which is thought to be responsible for a number of auto-immune conditions including Birdshot.
In July this year I joined the phase 3 Study of this new drug which is also being tested on other uveitus patients as well as birdshotters. It's a double blind trial which means that neither the doctors nor the patients know who is receiving the medication or who is getting the placebo and is being tested at different levels of dosage.
I had been taking prednislone and cellcept for nearly 3 years, with a number of unpleasant side effects so I was glad to try something else. Since 2008 I have been treated by Professor Murray's team at the Birmingham (UK) Eye Centre where the Study is being run, so I'm familiar with the staff there who are great, although the hospital is a long way from home and each visit involves a day off work.
I have previously reported good results with dietary supplements – in particular saffron and turmeric. I also eat an organic diet as far as possible, I try to avoid inflammatory foods and eat lots of anti inflammatory foods (google "inflammatory foods" and "anti-inflammatory foods" for details. However, no one's perfect and my doctor says I drink too much, but only red wine – anti-inflammatory!) All these things have helped me to avoid new inflammation with my birdshot while continuing with low doses of pred and cellcept.
I also believe that a positive attitude is crucial in fighting this disease and my mental battle with it is based on my daily practise of Nichiren Buddhism. I chant twice a day, every day to bring out my inner 'Buddha' strength and I'm convinced that this is helping my body to heal itself.
The procedure with the Study has involved me going to the hospital fortnightly where I have a check up, have blood samples taken and receive the study medication (or placebo) as an injection. All results are sent to Novartis HQ in Switzerland and added to data from other centres around the world. They are expected to report the results this summer.
After joining the Study at the beginning of August, I came off Cellcept a month later. With no sign of inflammation, I began tapering off the Pred and by the middle of November had stopped that too, so for the past two months, I have only been on the Study medication. I have been back for 3 more visits since then with no sign of new inflammation, and I'm feeling good!
This raises a number of possibilities – all of them positive. Firstly, it may be that the new drug is indeed keeping my Birdshot under control without any other treatment being necessary. Alternatively, I may be on the placebo and simply 'healing' myself as an act of faith: my doctors feel this is very unlikely. It's also possible that I've only had a mild case of Birdshot, but when I stopped taking Pred in 2008 out of desperation, I very quickly suffered a flair up so I don't think my condition is passive. I'm convinced that I am getting the Study drug and that it's controlling my Birdshot, in concert with all the lifestyle stuff I've mentioned.
I've talked to my doctors about this result and they are also very optimistic. I finish the first part of the trial at the end of this month and I've signed up for a a further six months. It's hoped that the new treatment will be available in the US by the end of 2011 and some time after that in the UK, although it may be available sooner off label. In the meantime, I will continue to post reports on my progress and will happily answer any questions about my experience.
Keep the faith and believe that you can beat Birdshot."
Nick