We have a brand new fundraising brochure, pictured below.   The brochure was designed by Alison from John F Hunt – thanks to  BUS member John Hall, who is also one of our Directors.  Printing costs were sponsored by Premier Print and Promotions Ltd.  It clearly and simply explains Birdshot, why we need to raise funds for research and the work of BUS.  We are so grateful to John Hall, Alison Sherring and Premier Print for providing this brochure at no cost to BUS.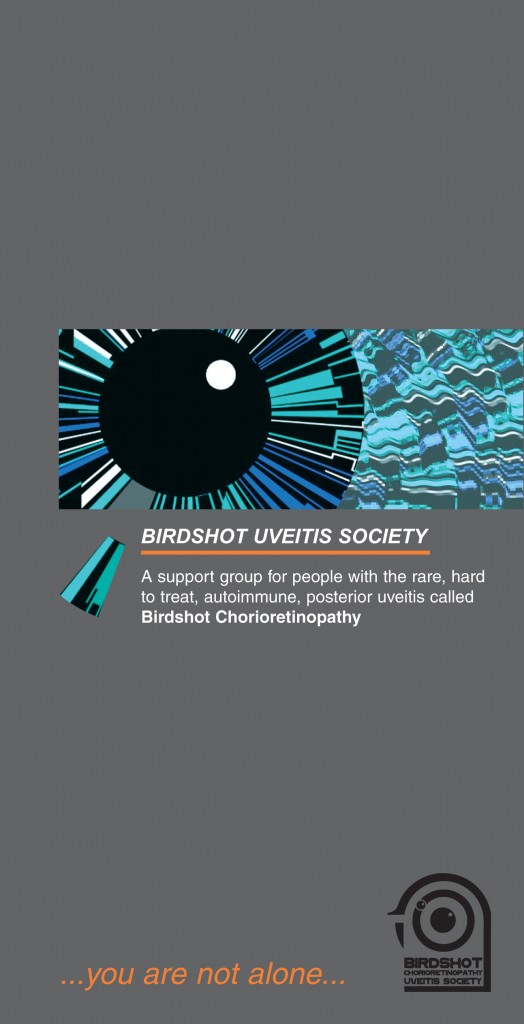 The brochure can also be used by all of us to help raise the profile of Birdshot. It can also help to explain Birdshot Uveitis to your friends, family members, work colleagues and all those NHS and health professionals who you come in contact with. You may want to give some copies to your optician or GP, so that we can get Birdshot better known.
Please let us know if you would like copies to help you with this and with your fund-raising efforts.