If you want to help Birdshot Uveitis Society while you do your online shopping don't forget to sign in to your Easy Fundraising account before you start your shopping.
We now have 25 people raising money for us in this way.  Below is a graph showing how, with your help, donations are increasing.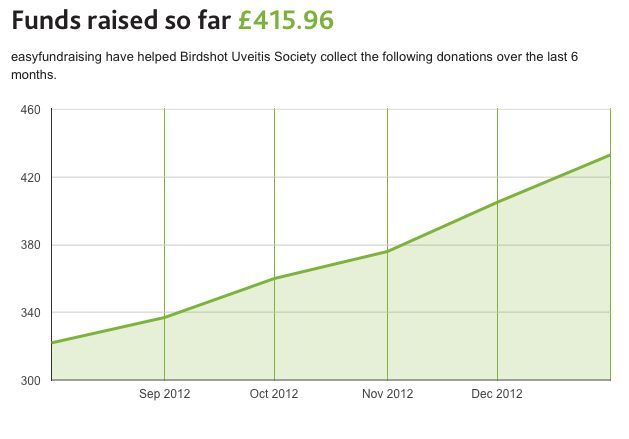 These are just some of the shops you can shop from whilst raising money for BUS!

Here are some statistics about our Easy Fundraising Success.

If you haven't signed up for Easy Fundraising with Birdshot Uveitis Society yet, please do so today and then all you have to do is remember to sign in to your account before you go on-line shopping again.
And if you are already helping us in this way.  Thank you so much for your support!