We previously told you that we had been invited by Moorfields to attend the symposium of the NIHR Specialist Biomedical Research Centre for Ophthalmology at Moorfields Eye Hospital and UCL Institute of Ophthalmology. Here is a brief report. We had the chance to meet many leading people involved in eye research, clinical ophthalmology and wider health research, including those pictured below. We were introduced to Professor Dame Sally Davies by Professor Khaw and discussed patient participation in research. It is good to know that the current Chief Medical Officer is now very aware of the BUS /Moorfields activities.
Donating Eyes
We talked to Professor Luthert about the possibilities of people with Birdshot donating their eyes in the future for research.   Here Narciss Okhravi answers the question posed by one of the delegates at the Birdshot Day, who wanted to know what she should do if she wanted her eyes to be donated to research after she has died. BUS is now following this up to find out how to enable this.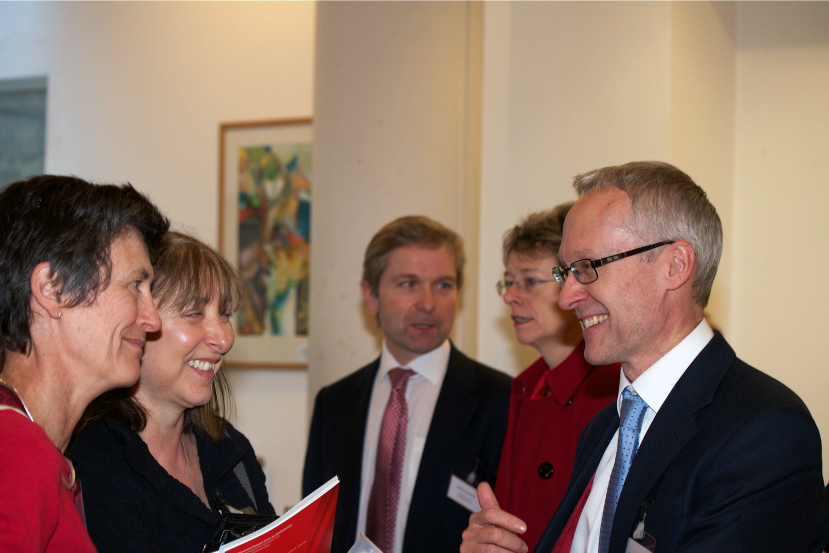 Public/ Patient participation
BUS was used as an example of Patient and Public involvement and Professor Sir John Tooke included  our Birdshot Day in his presentation, which also featured in the brochure that was produced by the NIHR Biomedical Research Centre for Ophthalmology to highlight some of their most significant achievements to date, and to inform people about some of their future areas of research.
We hope to have raised the profile of Birdshot Chorioretinopathy amongst the many influential people attending the symposium.    In less than a year Birdshot Uveitis Society has come a long way.      Now the real work has to begin.