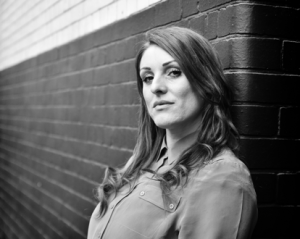 Kerry Quinn is an amazing, energetic and inspirational person who constantly thinks of others.  She set up Quinn Wilson Associates which specialises in using digital and social media to market organisations to help them become more successful.
On Friday 23rd September, she organised a small social media event at my local art gallery, Lemon Grove in Chiswick, London, and I was invited along.  I have to say I was in total awe of Kerry and her stunning social networking skills.  She is one of the nicest people I have met, and she spent a lot of time with me, giving me advice about how to use digital and social media to improve BUS.
Even better, she held a raffle and decided that all the proceeds would go to BUS – what a wonderful person!
The raffle prizes were a voucher for a hair cut and design at Tony & Guy (thanks to Tony & Guy, Chiswick for donating this) and a wonderful book of paintings by Fabian Perez, a very prominent artist (donated by Silvana Bedford at the Lemon Grove Gallery, Chiswick)
The raffle raised £124.  This adds to our growing pot of money for our next Birdshot Day on 3rd March 2012.
The whole event that Kerry organised was really helpful, as I met so many people who have offered their time for free to help me learn some new skills. and Kerry has said she will think about whether there are other ways in which she can help BUS.
If you want to find our more about Kerry, her website is at
And if you want to find out more about the Lemon Grove Gallery in Chiswick (Silvana has been so supportive of me, particularly when I was at my worst on medication and struggling to even get the shopping done – Chiswick is just full of wonderful people) her website is at
www.thelemongrovegallery.co.uk/
Team Birdshot just keeps growing and growing!
While I was at Kerry's networking meeting, I met a solicitor, Eilish Adams from Adams Law and she told me about an interesting scheme called WillAid where, in the month of November, you can seek out a participating solicitor and make your will in exchange for a donation to charity.  You can find out more about this scheme at  http://www.willaid.org.uk/
Rea