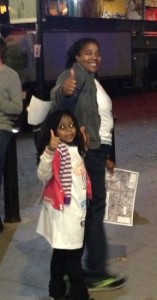 It's not too late to contribute to the teams efforts!  You can do so by visiting http://www.bmycharity.com/birdshotcarrotsnightwalk.
Thank you to all the walkers who took part in the Carrots Night Walk on Friday 20th September and helped to raise over £7000 towards a future Small Grant award for Birdshot Research.  This is a stunning result from a small group of Birdshotters, their friends and family.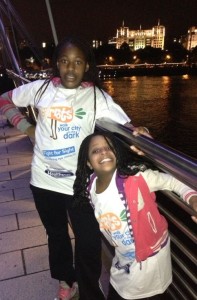 We had walkers travelling from as far as Leeds to the London walk and one walker who lives in Shrewsbury who walked in Birmingham.  It was Lesley Fisher and Claudia Wilson-Barrett's 2nd Carrot walk for BUS.
Many of you will also know eye clinic sister, Claudia Wilson-Barrett from your visits to the Moorfield's and Croydon University Hospital eye clinics.  This year she did the 6 mile walk accompanied by her two small daughters.
Many thanks to Lesley who bravely took on the roll of team co-ordinator, making sure that people met up on the night and providing some of the photographs for the website!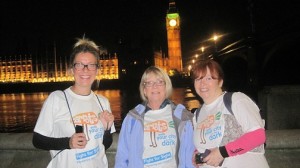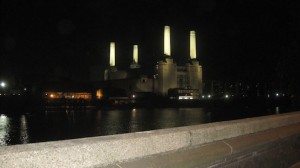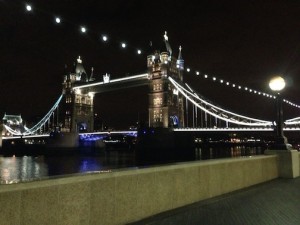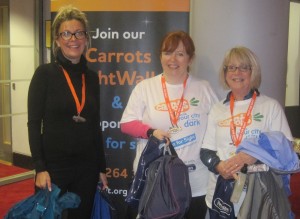 Before the walk above, and below,  after it was all over.  We can't believe how fresh you all look!
We cant thank you enough!